South devon scrubs angels
The onset of lockdown inspired us to seek solutions to remedy a national shortage of scrubs.
Motivated by For The Love of Scrubs, iola, Hilary Smith, Emma Craig, Joanna Irving, Rosie Wilkinson and Donna Jackson pulled together our local resources and expertise, set up a fundraiser and a Facebook page, and co-ordinated a team of 300 seamstresses, drivers, printers and cutters to make medical scrubs for the NHS, General practices, nursing homes and carers  in the South Devon area.
We became a full-powered team of volunteers overnight. An experience which resembled closely making mas for carnival. Where everyone chips in to get the show on the road.
There was immediate trust, comeraderie and respect in abundance. We received much support from local community groups including the Torbay Hospital Nurses Lague.
We cut hundreds of metres of fabric and materials into kits, delivering these directly to our seamstresses, most who were self isolating.
Our instructions online or hand-written were usually topped up with phone calls, we were all very, very busy! Our kitchen tables and lounges had converted to factories, our families became cooks, our cars became our mules, and the excel spreadsheet spread many many pages long.
This experience not only gave us an opportunity to come together to serve a greater good- it kept us sane, connected, focused and happy.
We received a commendation from Torbay NHS Trust in appreciation for our efforts and in total we made 1800 scrubs.
An experience never to be forgotten.
A special thank you to all you incredible women (and men) who made this happen.
Please visit our Facebook page to hear our stories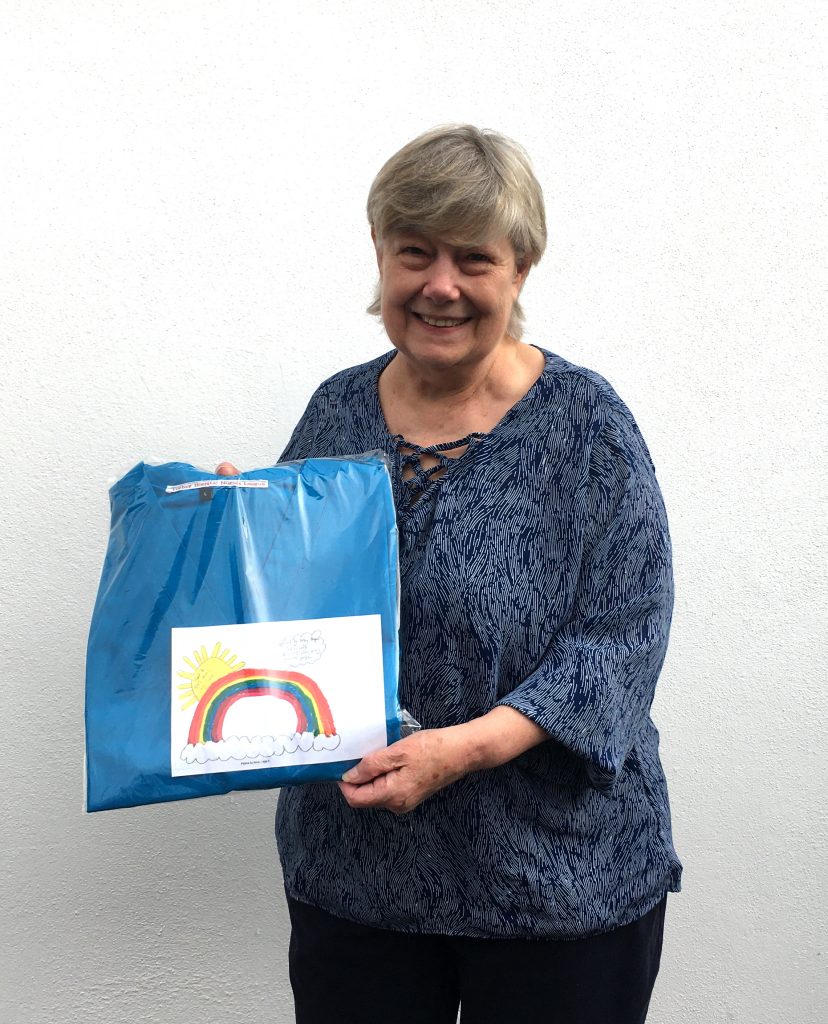 Resilient women Mask-making workshops
Resilient women from COLAB Exeter and Magic Carpet for the Anyone Can art workshops.
For women who live alone or on a journey to recovery, we came together through our art. This was a most magical workshop with some very incredible women.
What can you say from behind your mask ?
Mask making  was a hands-on series of 4 workshops that explored 4 reflective themes:
 Crazy creature masks
 The mask of infinity
 Mask of attraction
 My re-cycle  mask
Each theme looked at different processes, used different materials and bases, to uncover a different part of our personality.
They were exhibited at the launch of the Resilient Women's programme  at CoLab exeter on International Women's Day, 8 March, 2019
These workshops reframed the importance of offering creative workshops to support women with mental health issues:
Future Leaders is an innovative training programme in music, dance, and visual arts for emerging young artists aged 12-25 led by Global Grooves.
Iola is invited to design and build large-scale puppets with the young artists to further their  practical and social skills,  to challenge and inspire them, and help them gain a deeper understanding of what goes on in the industry behind-the-scenes.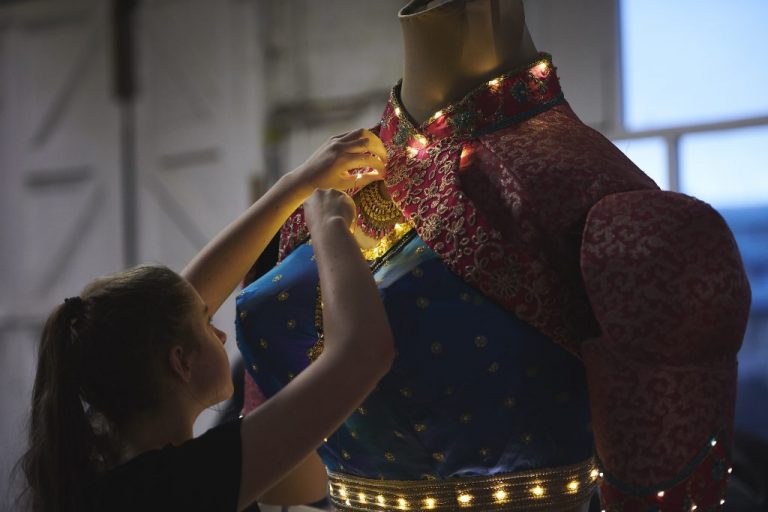 Copyright © 2020 Bad Girl Bolshoi CIC. All Rights Reserved.